A few of my good friends, whom I've known since our high school days, approached me with a request. They needed a bathroom vanity and a wall cabinet for their main family bathroom as part of their remodel. I was pleased to have this opportunity. We sat down to discuss their plans and brainstormed some design ideas. I worked on the design using SketchUp and created a 3D model if their custom cabinets that allowed us to refine the details through back-and-forth communication.
Their choice for the cabinets was Elm hardwood. This marked my first experience working with Elm.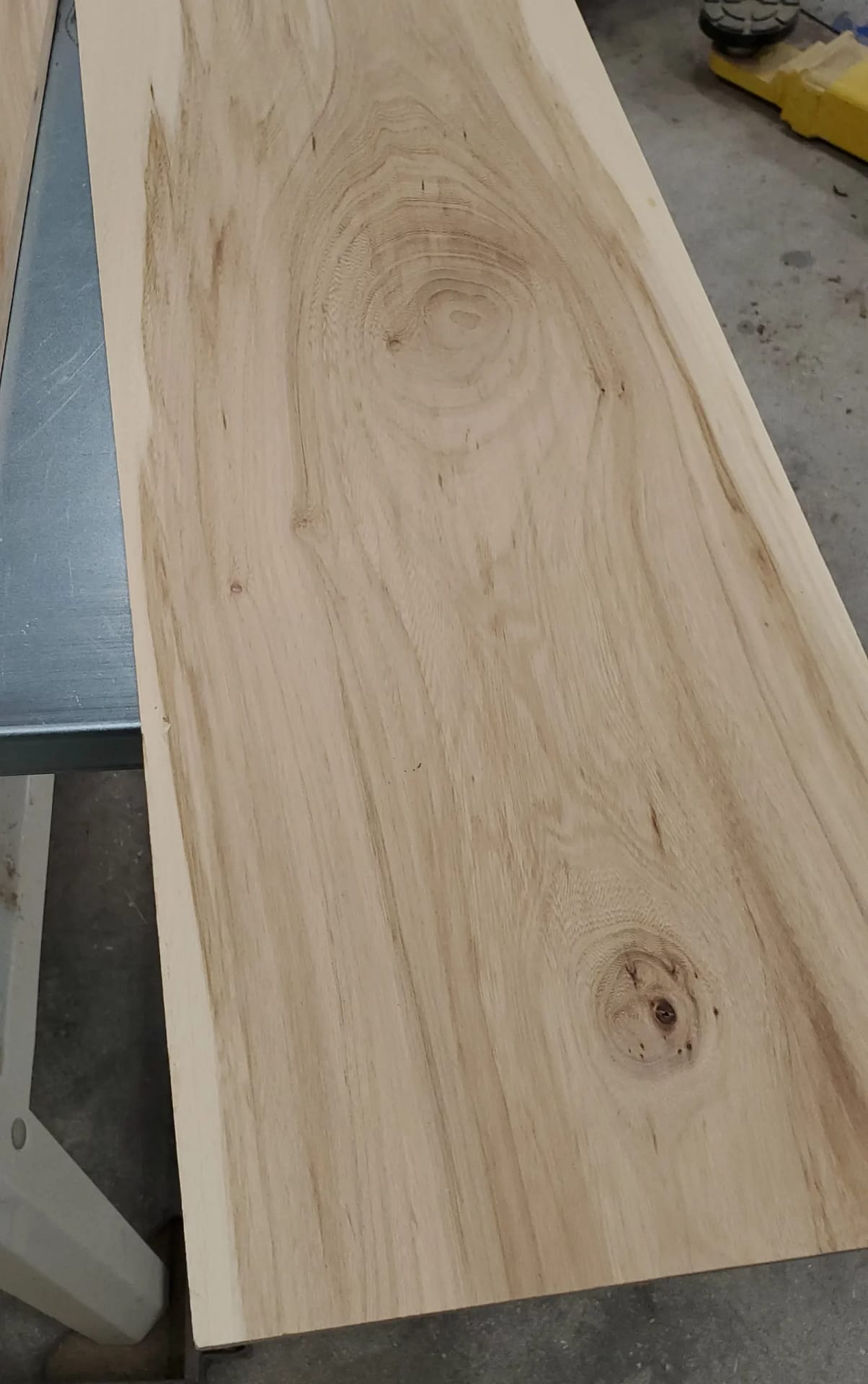 American Elm is quite abundant around here, however up to this point I wasn't aware of it being a sought wood species. I was genuinely surprised by the beauty of the wood as I started working with it. The grain pattern is unique and, in my opinion, resembles the elegance of a peacock feather. Alongside the wood species, they had already picked out a wood stain, Michael's Cherry.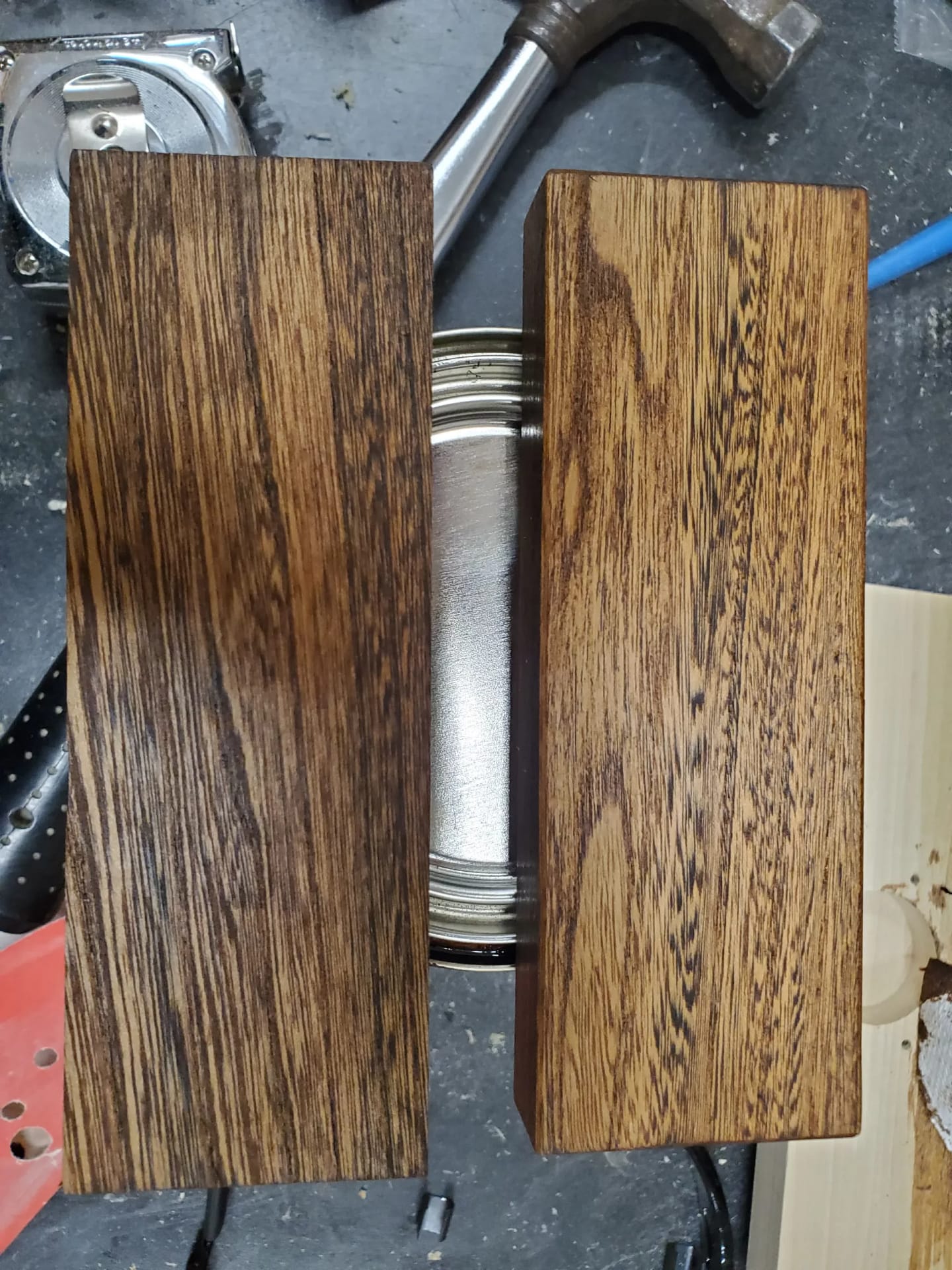 It's an Amish stain formula that can be a bit challenging to locate, but I managed to acquire it without too much trouble.
This project introduced me to another first—creating inset doors and drawers within the face frame of the cabinet. Special hinges were necessary for this approach, along with hardware to ensure proper door positioning when closed.
Dealing with Elm came with its own challenges. Cutting it revealed a tendency to bow and warp due to its interlocking fibers, something I learned from my knowledgeable friends at the sawmill. To overcome this, I avoided cutting pieces too thin to maintain a plumb and square outcome. I had to make a few on-the-fly design modifications to accommodate this characteristic. After finishing and staining, the resulting furniture turned out to be truly beautiful. Elm has now earned its place as one of my favorite woods to work with. I've also heard it's great for steam bending. Which I have yet to try.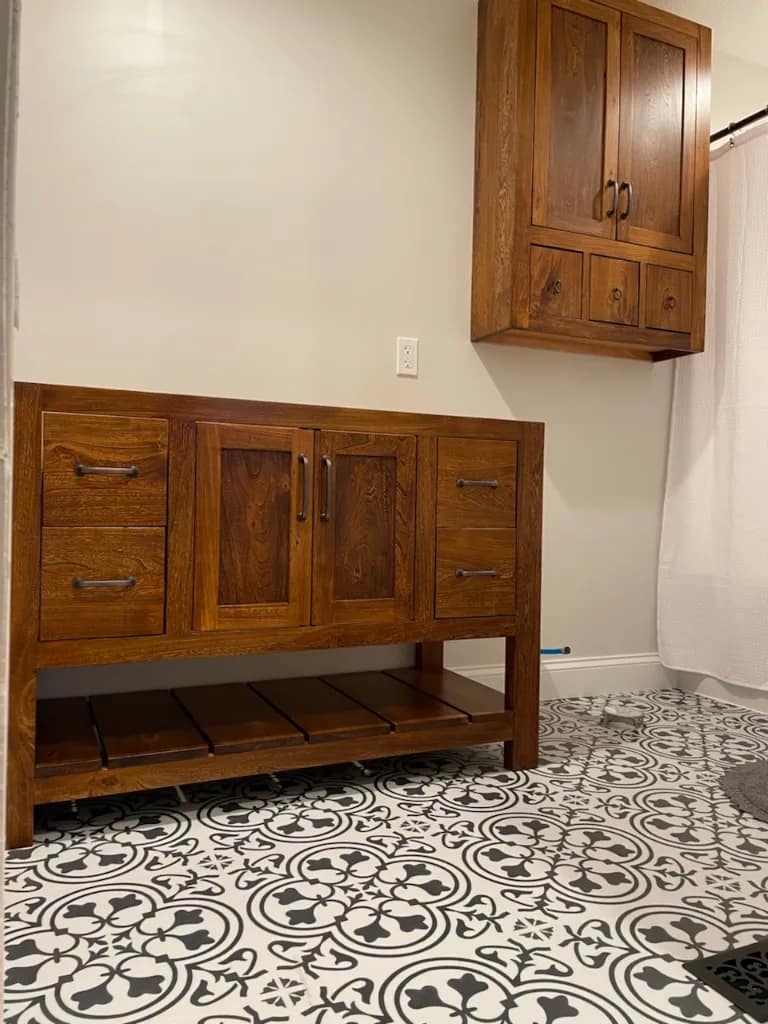 When we finally installed the furniture, the bathroom perfectly embodied their vision. I'm grateful to have been part of this project.
If you're looking for long-lasting and beautiful furniture for your living or workspace, don't hesitate to reach out. I'd be glad to help. Thanks for taking the time to read!"