As a woodworker, embarking on the journey to craft an entire custom kitchen was a prospect that initially left me feeling a tad anxious. It wasn't exactly something I had yet envisioned for my woodshop. However, when my brother decided to renovate his Creekside urban escape in Lenexa, KS, he was faced with the daunting task of finding new cabinets and considered stock cabinets from big-box stores and also exploring the world of ready-to-assemble cabinets online. Quality and cost considerations soon led him to wonder whether his little brother (that's me) could step out of his comfort zone and build the kitchen he wanted.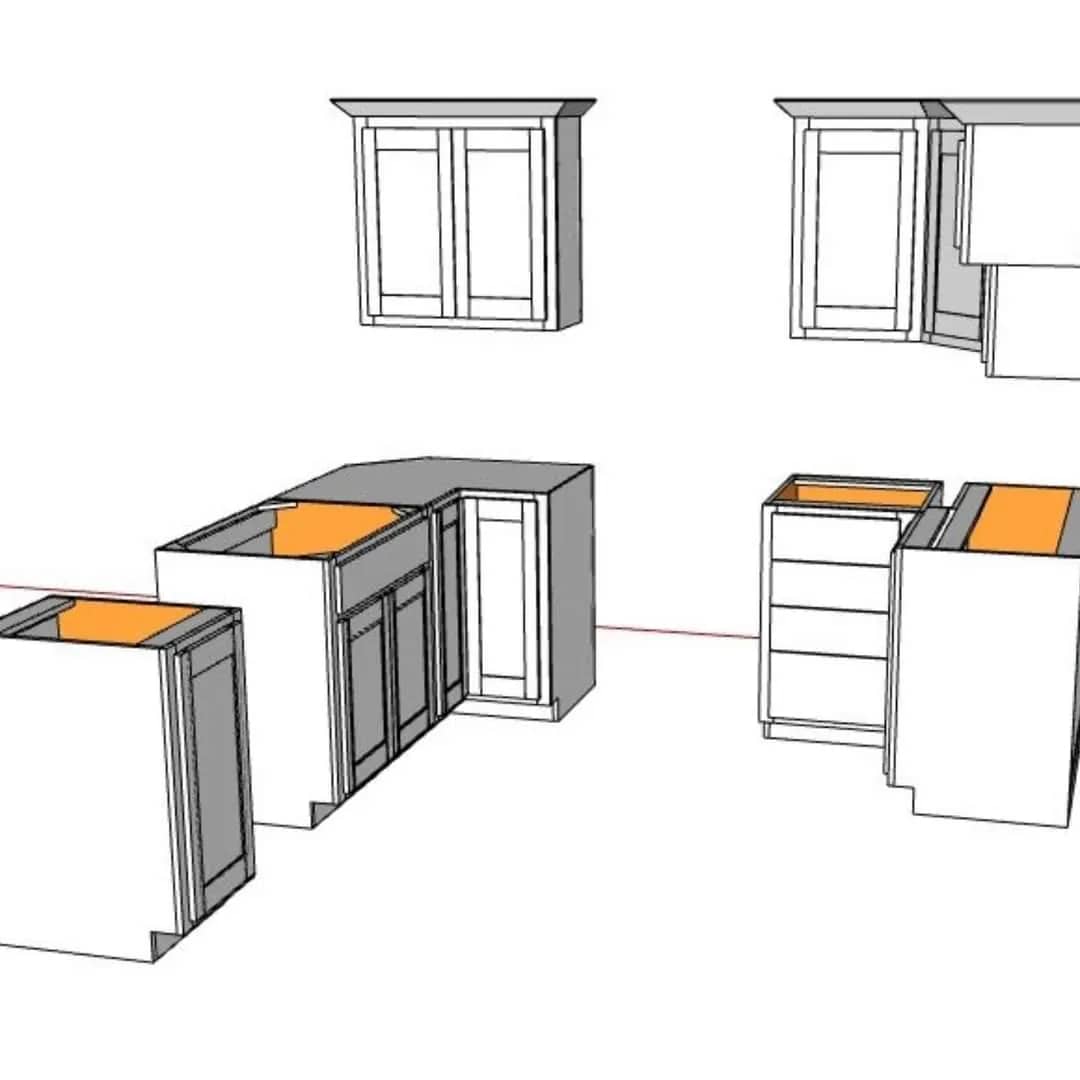 We began the process with discussions, plans, and a whole lot of redrawn sketches. We finally agreed on the scope of work. To build this kitchen, I had to clear my workspace of pretty much everything else. I even resorted to using my small enclosed trailer to store the cabinets as they came together. If I had any other large projects running concurrently, I'd have been drowning in chaos.
I invested about 10 hours building and revising my SketchUp designs to ensure a smooth workflow. My secret weapon was my Yeti Smartbench CNC router table, which allowed me to code parts directly from my 3D designs. This automation aimed to make the build as efficient as possible, given that I am a one-man show. Thankfully, my CNC cuts ran smoothly, and I didn't have any coding mishaps that would result in scrap parts.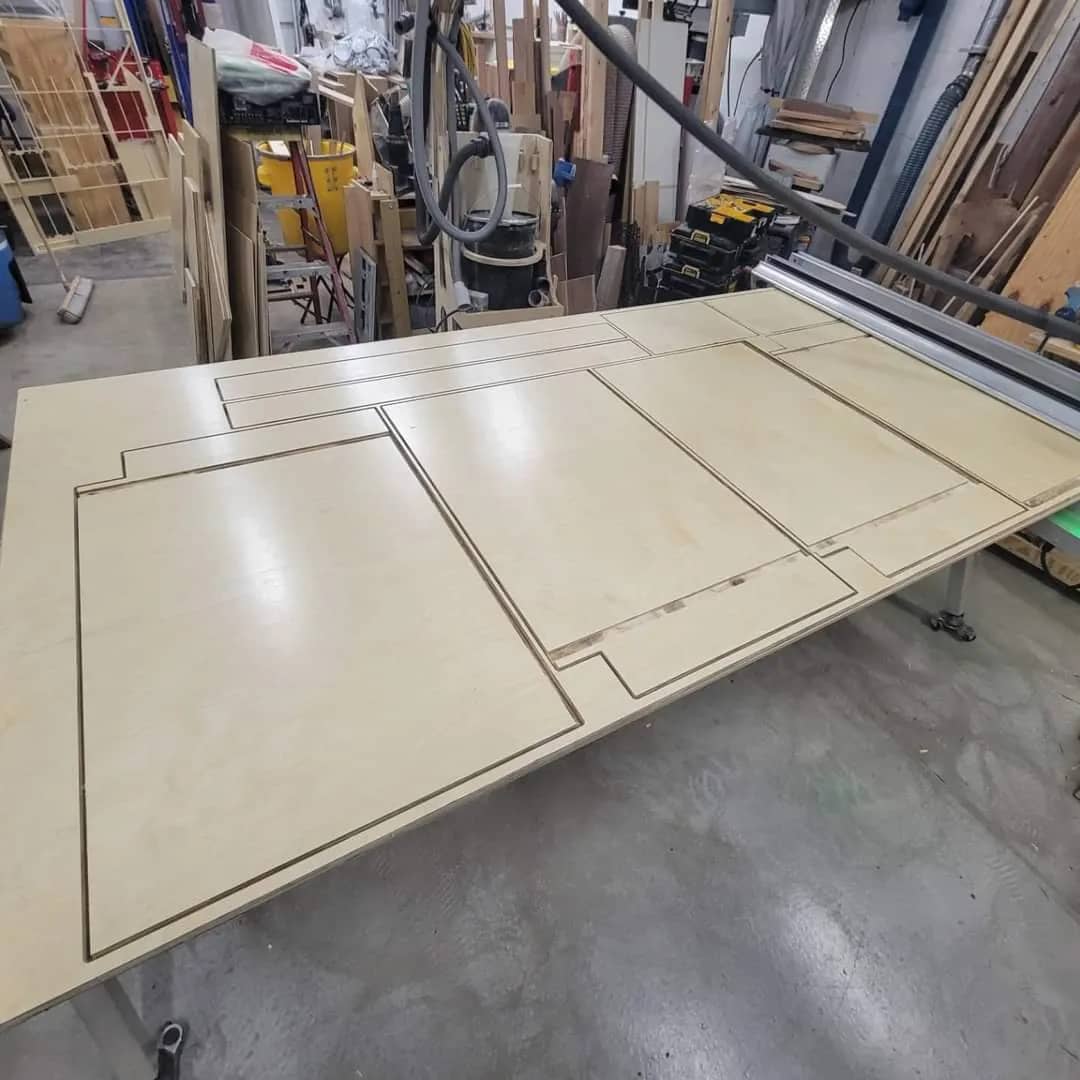 With the parts cut, it was all about assembly, lots of glue, clamps, and nails. I was making boxes, or as cabinet builders like to call them, carcasses. Crafting face frames, doors, and drawer fronts was the most time-consuming part, as it required manual labor with no robots to lend a hand. My trusty 3D plan served as my guiding light throughout these processes. Once all the parts were ready, I assembled everything, including hinges and drawer glides, before the painting or finishing stage. This preemptive assembly helped prevent any post-finishing mishaps that could ruin the paint or necessitate remaking parts. Catching these issues before the paint goes on is a crucial part of the process.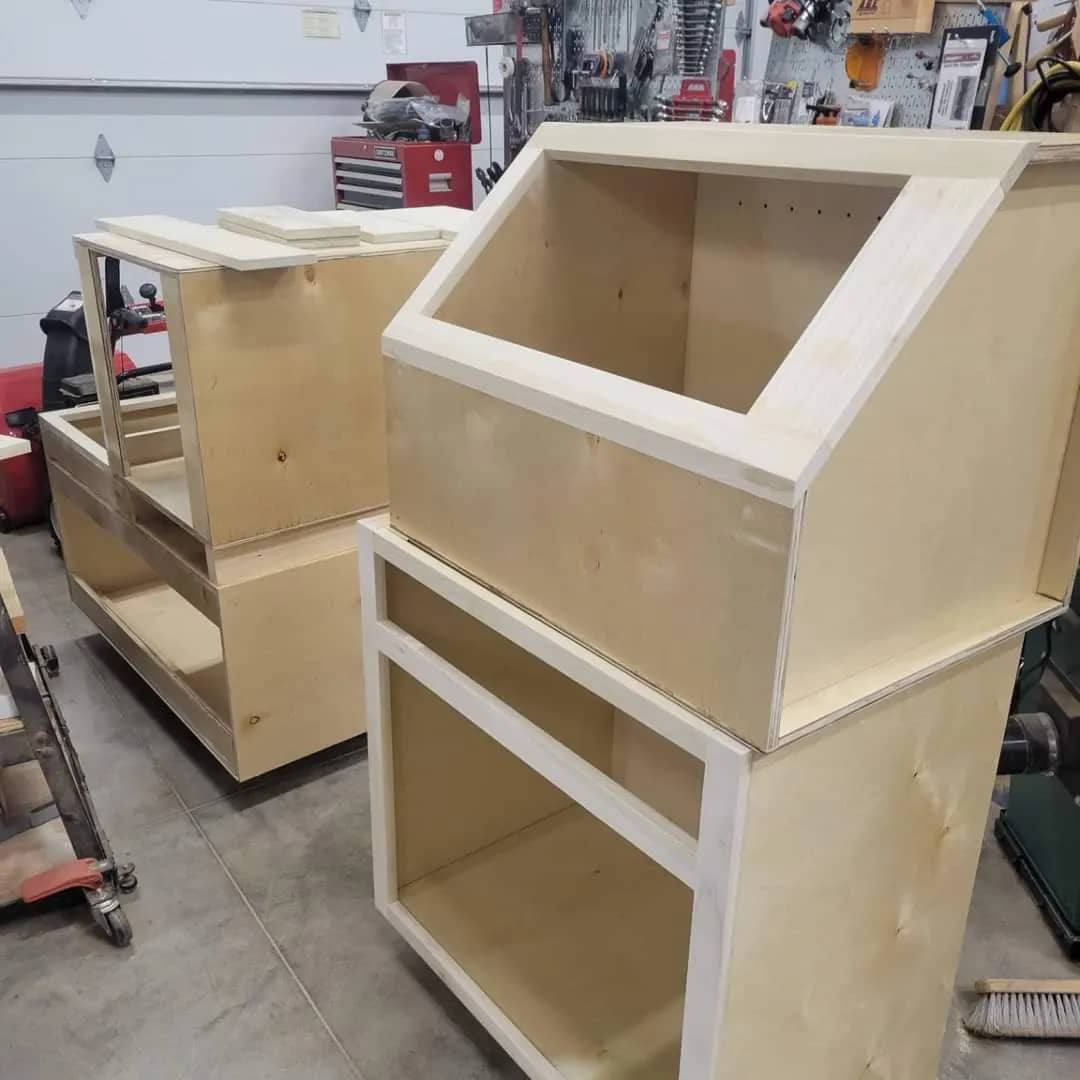 I could probably delve into technical details all day, but let's fast-forward a bit. The painting process was fairly smooth. White was chosen for the cabinets and we opted for a water-borne urethane. Once the paint dried, it was time for final assembly, delivery and installation. My brother picked a matte black marble stone countertop that looked stunning. He also took care of the tile backsplash, lighting, and appliances. The kitchen not only looked fantastic but, most importantly, it functions well.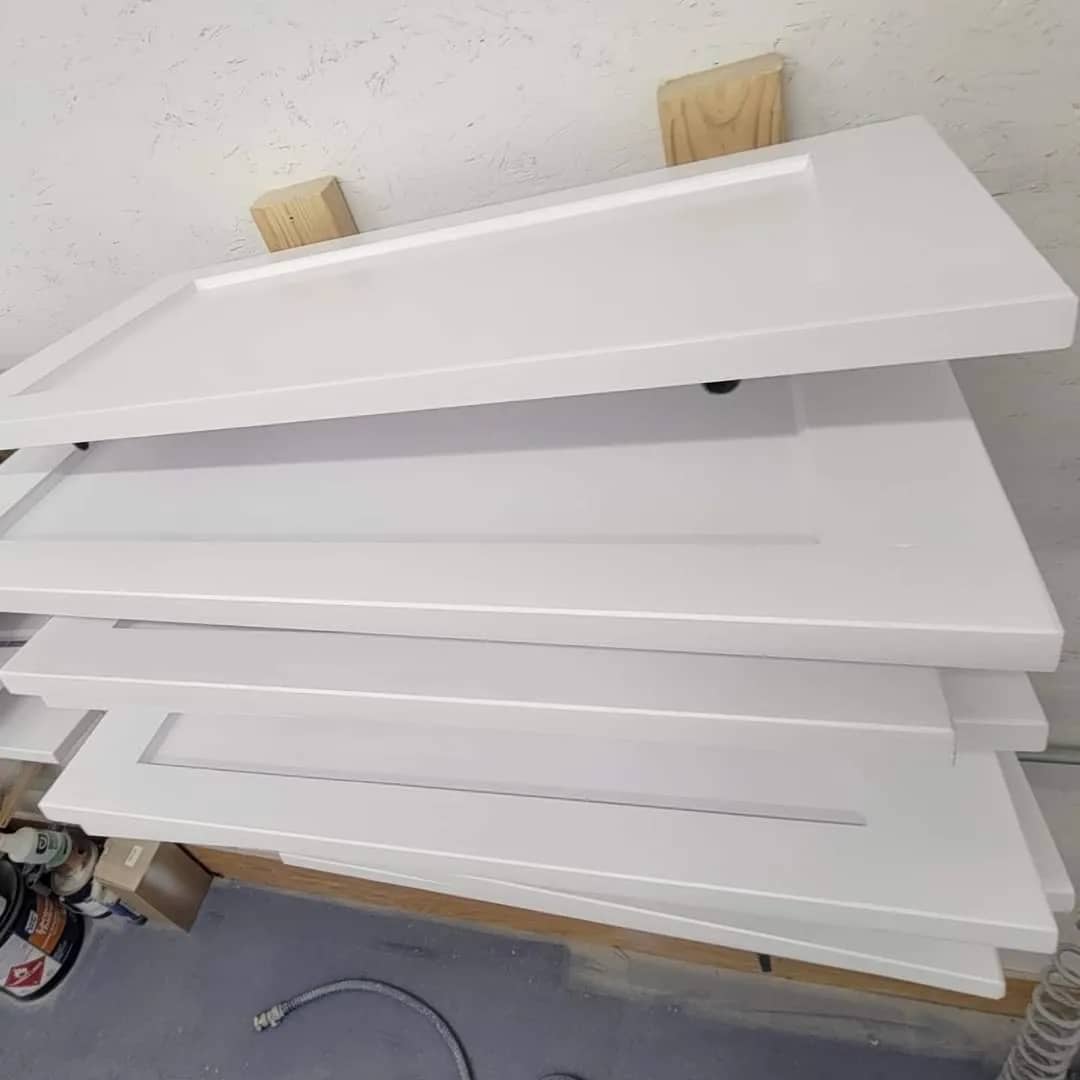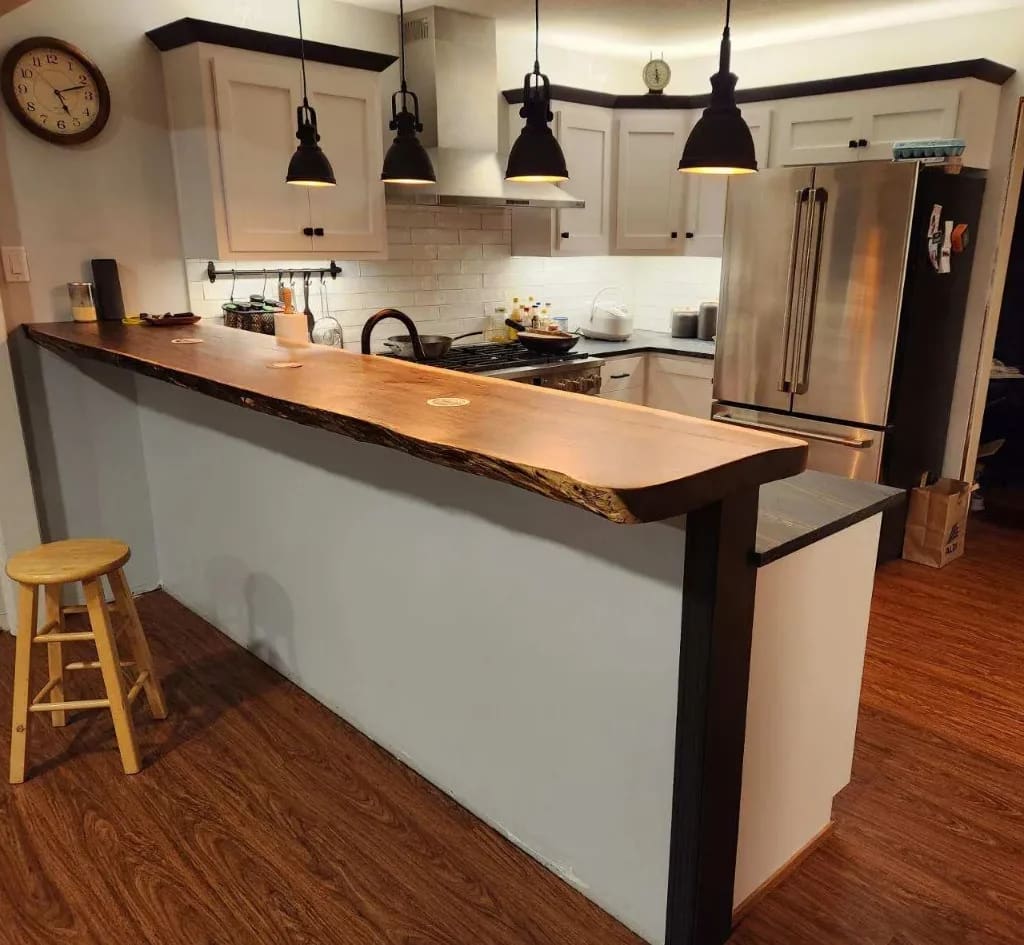 My brother wanted to incorporate a thick live edge slab for his bar top, a slice of nature right in his home. Finding a slab that met our requirements was no walk in the park. After some hunting, we located a few walnut slabs that seemed promising and could be glued up to meet the need. However, these slabs had been exposed to the elements and air drying for only about 7-8 months. Air-dried lumber takes time to reach the ideal moisture level for furniture. The thicker the lumber, the longer the drying period. We took the risk, stored it properly for several months to bring down the moisture level, and decided to proceed with the project when we hit the minimum moisture level, I was comfortable with, knowing that we might have to refinish it in the future if additional drying occurred post-installation that caused any issues.
The installation went smoothly, and I'm cautiously optimistic that the bar won't require any major modifications in the future. Since this project was for my brother, we made decisions that I might not typically leave in the hands of a customer. After all, the last thing I want is a failure that could have been prevented due to materials. But going in eyes wide open for my brother wasn't an issue.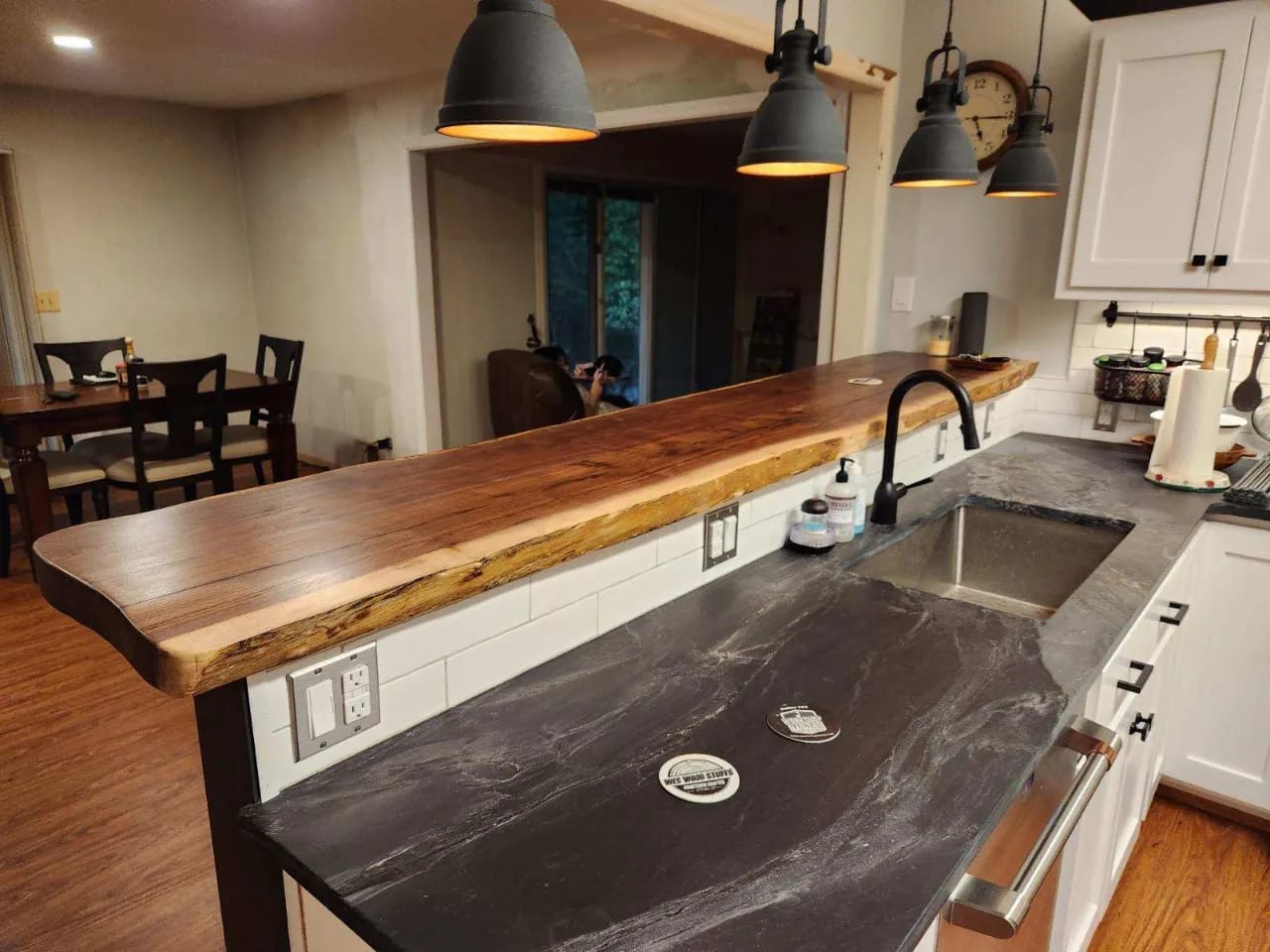 So, do I want to tackle more kitchen projects? Well, it's a bit of a mixed bag. Kitchens involve extensive design time, and a whole bunch of moving parts and production space challenges. For now, I'll say "maybe." A key focus in my shop lies in crafting projects with live edge, bars, tables, desks, shelves and, as you can see, this bar elevated the kitchen project by bringing the beauty of natural wood indoors. If you have an idea for a custom wood product or project, feel free to reach out. I'd love to explore the possibilities with you. Thanks For Reading!